About The Show
Life with Derek is a Canadian television sitcom that aired on Family (English) and VRAK.TV (French) in Canada and on Disney Channel in the United States. The series premiered on Family on September 18, 2005, and ran for four seasons ending it's run, on March 25, 2009. The series starred Michael Seater and Ashley Leggat as the two oldest children in a stepfamily. It ended with 70 episodes and 1 spin-off television film, entitled Vacation with Derek.
Characters
Welcome
Welcome to The Life with Derek wiki come and see more about the character you know and love from the show Like Casey,Derek and More.
Help Out
This Wiki Still Need More Work so Help Out. To write a new article, just enter the title in the box below.
Poll
Which Character is your favorite?
Featured Character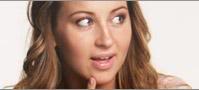 Casey McDonald, the oldest daughter. She is idealistic and independent, as well as academically ambitious. She has a Type A personality, being very particular about her academics and frequently studies in advance and does not accept poor grades. She frequently clashes with Derek (Read More)